Przelotem tylko, bo własnie z grzybów wracam, na które Maciej łaskaw był mnie wysłać. A jeszcze na ryby uciekam. Postanowiłem się jednak o to co po drodze znalazłem podzielić, bo warto...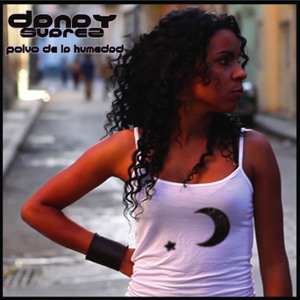 Otóż Danay Suarez wpadła mi w ucho, głównie dzięki Gillesowi Petersonowi i zaprzyjaźnionej wytwórni
Brownswood Recordings
. Odkryta szerszej publiczności dzięki sesjom nagraniowym Havana Cultura Gillesa Petersona młoda hip hopowo - jazzowa wokalistka
Danay Suarez
właśnie wydała swoją pierwszą solową płytę zatytułowaną 'Polvo de la humedad'. I choć za hip-hopem osobiście nie przepadam to dla Danay zdecydowałem się zrobić wyjątek i nie żałuję. Czego i wam życzę...
W odtwarzaczu poniżej cztery utwory z "dżezzowej" sesji Havana Cultura wydanej na EP. Najnowszej długogrającej płyty Danay Suarez w całości możecie posłuchać
na Soundcloud
. Bezwzględnie polecam.
Danay Suarez // Havana Cultura Sessions
by
Brownswood